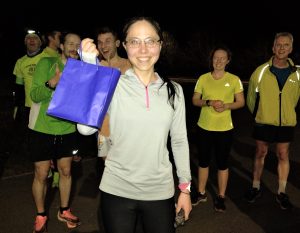 The ever-improving Yoko Okada secured the 2021-22 Winter Handicap title with an impressive run through the pack at the sixth and final round, held on 8th March.
The series, which consists of a monthly flat 4km time trial once a month between October and March, sets athletes off at intervals based upon the fastest time that they have recorded in previous handicap events. Points are scored based upon finishing position, which means that the athletes who improve their best time score the most points.
Yoko initially came to the last event intending to run steady at half-marathon pace, but when she realised there was an engraved glass series prize at stake, put on the afterburners and yet again beat her best time.
Congratulations also to Phil Tickner (2nd) and Ian Marshall (3rd) for completing the series podium. Ian Marshall and Lynne Carruthers also deserve a special mention as the only athletes to complete all six of the Winter Handicap sessions as runners.
The senior endurance group session plan includes a handicap TT once a month, normally on the first or second Tuesday. The Summer series (April to September) will take place over the traditional 5.5km hilly course, starting and finishing at the Maiden Castle 'noisy' bridge. Please contact Robert Hewitson if interested. It's to all club members and prospective members are welcome to come and try sessions with the club before committing to join.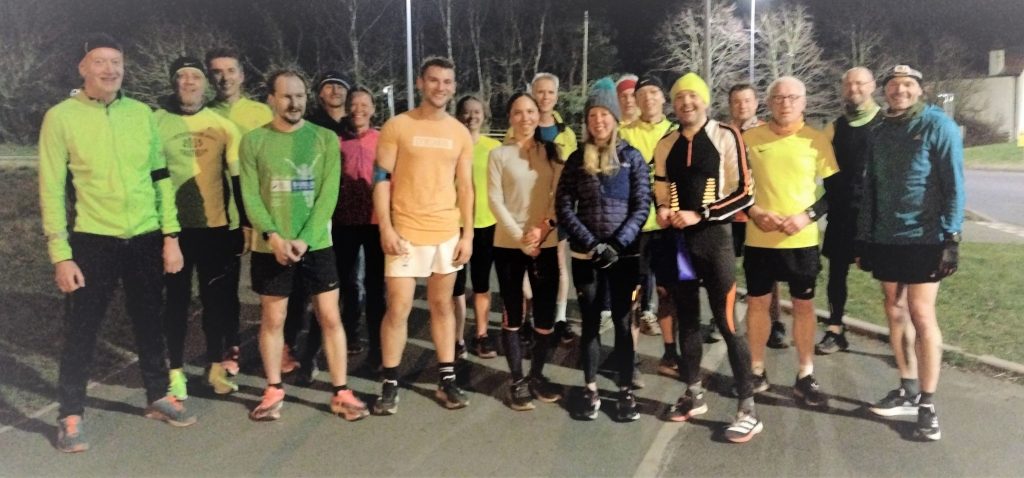 Yoko seals the Winter Handicap Title