Committee
The running of the Club is overseen by a committee of volunteers. Elections for positions are held each year at the Club's Annual General Meeting (AGM).
For general Club enquiries, please use the contact form.
Chair
Shaun Day
dchchairman@gmail.com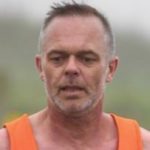 Treasurer
Tony McNeill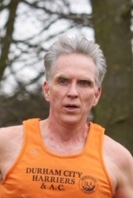 Secretary
Chris Anderson
dcharrierssecretary@gmail.com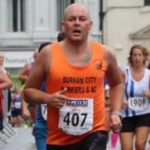 Membership Secretary (for membership enquiries)
Chris Anderson
dchmembership@yahoo.com
Junior Coordinator
Vacant
Club Welfare Officers
Welfare covers a range of issues such as safeguarding and protecting children, anti-bullying, poor practice in coaching and disciplinary matters. Welfare is essential to contribute to good practice within athletics, develop performance and to ensure the safety and enjoyment of athletes, coaches, officials and volunteers.
It is everyone's responsibility to protect the welfare of all those who participate in athletics.
Welfare Officer for Women & Girls:
Femke van Dreven
dcharrierssecretary@gmail.com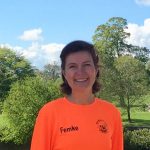 Welfare Officer for Men & Boys:
Vacant
Additional Committee Members:
Jason Catteral – Road & Relay
vacant Womens Cross Country Captain
Shaun Day – Mens Cross Country Captain
---
Other useful contacts:
Senior Endurance Group
robhewdch@gmail.com
Submission of race results
raceresults@durhamcityharriers.org.uk
Coaches and Run leaders
BRIAN BROWN:QUALIFIED COACH. SPRINT AND ENDURANCE RUNNING. ALL FIELD EVENTS EXCEPT POLE VAULT AND HAMMER……..AGE GROUPS U13, 10/12 YRS.
SHAUN WILLIAMS:COACHING ASSISTANT.
JOHN EGAN: QUALIFIED COACH ..ALL RUNNING DISCIPLINES INC FIELD EXCEPT POLE VAULT AND HAMMER…..AGE GROUP U15–U17
LINDSAY MCEWAN-COACHING ASSISTANT TBC
MAX COLEBY:QUALIFIED COACH……200,400,800,AND 400 HURDLES 18 YEARS AND UPWARDS.
PETER HEMMING:COACHING ASSISTANT .GRASS GROUP(JUNIORS) ENDURANCE—AGE GROUP—-10 YEARS UPWARDS AT JUNIOR LEVEL
CLARE ANDERSON:COACHING ASSISTANT–60,100,200,300 AND 400 TRACK–ALL AGE GROUPS.
ROB HEWITS0N:SENIOR ENDURANCE:RUN LEADER CURRENT / ASSISTANT COACH TBC. AGE GROUPS…SENIOR TO MASTERS .5K –10K HALF AND FULL MARATHON DISTANCES.
JASON CATTERALL……ASSISTANT COACH/ TBC FULL. MIDDLE DISTANCE RUNNERS AIMED AT 800–3000MTRS AGED 12 AND UP OVER.
---