Please note that due to the recent weather conditions the location for the Durham Cathedral XC Relays event has been moved to the University's Playing Fields behind the Maiden Castle Sports Centre. The course will remain as 2 laps of flat grass terrain, totalling ~3,000m. All events and timings remain unchanged and will go ahead as previously advertised. The Start/Finish will be positioned on the field immediately across the wooden footbridge that leads from the Sports Centre/Boathouse to the playing fields. Toilets and refreshments will be available in the Sports Centre.
OFFICIALS PARKING: Parking at the Sports Centre is available for race officials, marshalls, helpers and those dropping off club tents.
COMPETITORS PARKING: All other athletes/supporters should park in the City as if using the original course – the new location is only a short distance further along the river from the Racecourse. Follow Green Lane towards the Rugby Club and head down the road towars the Rowing Club, bear right onto a track just after the Cricket Club, passing the Shooting Range on right. Follow the track round the river towards Maiden Castle. Cross the footbridge at Maiden Castle to access the field.
Walking route map from Racecourse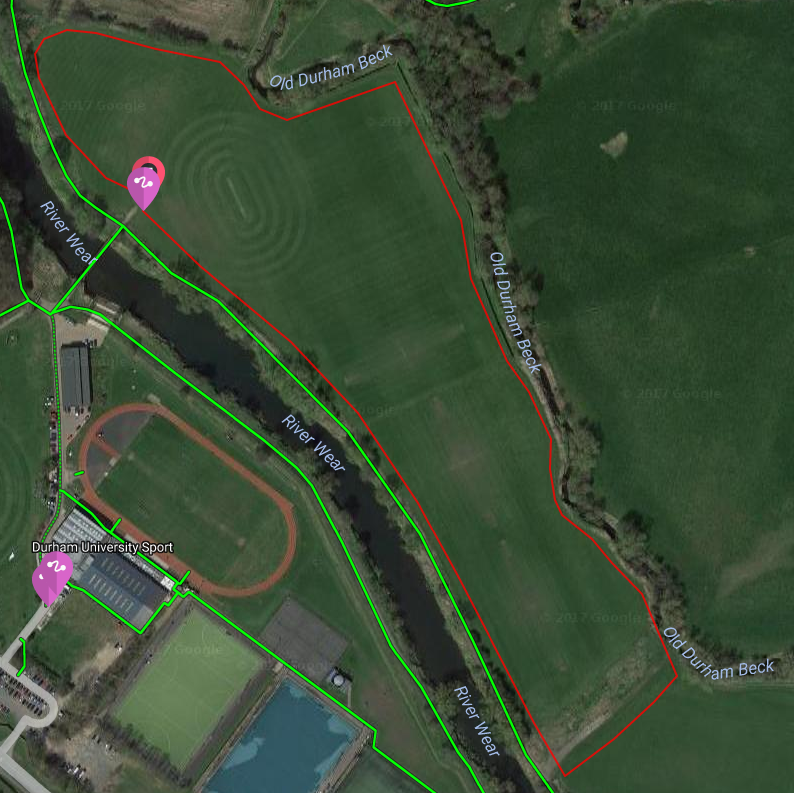 Cathedral Relays 15th Jan – Change to Course Location