In the Northern XC Championships at Camp Hill Estate, Bedale , North Yorkshire, the Harriers not only found the opposition tough but also the conditions, particularly for the Senior Races where they encountered thick mud with runners losing their shoes in the longer races and was difficult to negotiate but after all it was typical cross country and things could have been a lot worse!
However, in the earlier races, the in-form Charlotte Dillon put in a solid performance to finish 14th in the u/13 Girls Race, although personally disappointed, she helped the other 3 backing her up to finish 18th Team, our only age category to finish in fact as a Team, again somewhat disappointing as the venue was so close to home.
Those who did turn out and competed, results were as follows:
u/13 Girls (2.8k); 14th Charlotte Dillon 10.34, 72nd Evie Peart 11.28, 92nd Grace
Carter 11.39, 206th Isabelle Maddison 14.10.
u/17 Men (6.2k); 53rd Joshua Wraith 21.38, 73rd Thomas Wraith 22.03, 130th
Callum Wilkinson 25.41.
u/15 Boys (4.4k); 70th Sam Terry 15.03.
u/13 Boys (2.8k); 76th Aiden Wilkinson 10.37, 86th Sam Mason 10.49, 141st William
Roberts 11.28.
Senior Men (12.3k); 84th Matt Hornsby 47.35, 164th Dan Jenkin 51.02,
221st Stephen Everett 53.07, 232nd Chris Walker 53.38, Rob Everson and Jason
Catterall (DNF).
Senior Women (8k); 130th Amy Etherington 37.52, 288th Christine Woods 46.27.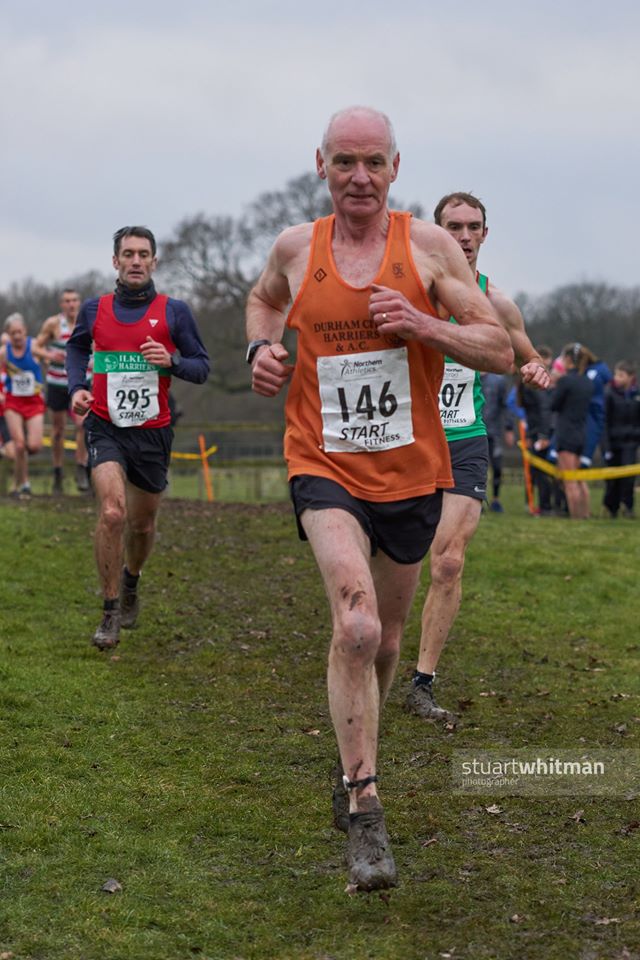 Harriers find the going tough!